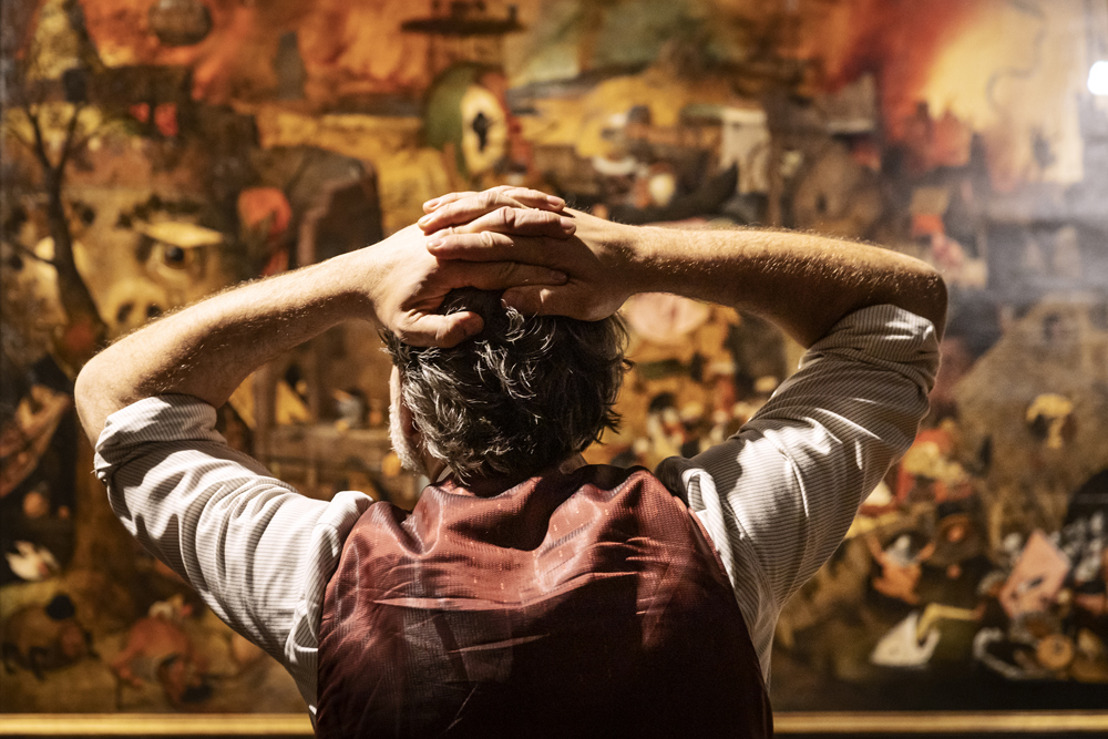 Antwerp celebrates Bruegel
Programme 2019
Wednesday, May 8, 2019 — Pieter Bruegel the Elder is the focus of an international celebration in 2019. Antwerp is joining in the festivities with exclusive viewings, lectures and a walk. Highlights include the three autumn exhibitions at the Mayer van den Bergh Museum, Snyders&Rockox House and LLS Paleis.
Antwerp is where Bruegel learned his trade and where he worked for over ten years. He remained a presence in the city even after his death, thanks to his sons, Pieter the Younger and Jan. And when Bruegel's name had faded from memory, it was the Antwerp collector Fritz Mayer van den Bergh who rekindled interest in his work. Fritz rediscovered the painting Dulle Griet ('Mad Meg') and it was thanks to his enthusiasm that Bruegel has now been studied and coveted for over 100 years.
Antwerp is celebrating Bruegel in 2019 with exhibitions, exclusive viewings, lectures and a city walk. Pieter Bruegel the Elder's paintings Dulle Griet and Twelve Proverbs on Plates are on permanent display at the Mayer van den Bergh Museum. Prints after Bruegel acquired by Fritz Mayer van den Bergh and others from the collection of the Plantin-Moretus Museum will be displayed during four exclusive viewings in that museum's reading room. Bruegel experts will assess the artist's genius and impact at lectures to be held at the Rubenianum and at an international summer course. A Bruegel Walk has also been traced out across the city to follow in the artist's footsteps.
Three exhibitions
Antwerp is presenting no fewer than three exhibitions from 5 October onwards. The visionary collectors Fritz Mayer van den Bergh and Florent van Ertborn are the centre of attention at the Mayer van den Bergh Museum, with several brilliant finds from their respective collections, including Bruegel's Dulle Griet. Specially for this exhibition – Madonna Meets Mad Meg – the Royal Museum of Fine Arts (KMSKA), which is currently closed for renovation, will show Fouquet's enigmatic Madonna in Antwerp for the first time in some years. The Snyders&Rockox House, meanwhile, will mark the occasion by presenting a unique selection of the best drawings by Jan 'Velvet' Brueghel, Pieter the Elder's son, to highlight his outstanding skills as a draughtsman. The alternative art space LLS Paleis, lastly, will show how relevant Bruegel remains today with a series of individual interpretations of Dulle Griet by contemporary artists from several different countries.
You can discover Antwerp's entire Bruegel offering at www.museummayervandenbergh.be